Connect with your social network account
Nice looking sounder pics, wish my chirp 4 showed those arches, just working out how to dial it in
Great pics.

Try this Choppers, I had trouble with until I found theses settings.

Sonar
Auto Sensitivity=On
Adjust: Sensitivity=-6
Colorline=58%
Freq=83 kHz
Ping Speed=Fastest
Noise Rej+Low
Surf Clarity=Off
Color=White Background
Amplitude Scope=Off
Fish ID=Off

DSI Options
Auto Contrast=On
Range=Auto
Freq=455
Ping Speed=Fastest
Noise Rej=Off
Surface Clarity=High
Split Zoom=Off
Color=Blue Gradient
Adjust=Auto Contrast and -2%

Might need to make some adjustments but it should be a good starting point.

Cheers Jeff
Thanks heaps Jeff Il punch it all in tonight. Really appreciate a start point
I was, couldn't sleep so took the boat out early. Ended up sleeping a whole tide at tyabb bank once the sun came up.
The problem alpha is water hitting the leading edge of the trans and causing bubbles to run across the face so they say to tilt the face further forward so the water/bubbles don't run across the face. Something like that anyway.
Hey Fonc, how far away is your structure scan transducer from your TM 150? I put mine just less than one foot as it said in the instructions so you can overlay with downscan, trouble with that is I think at speed the LSS tends to stir up the water quite a bit which may be affecting the chirp ducer at speed, I haven't even been tempted to use the overlay feature yet and I have another 83/200 identical tranny on my port side. Think I might hook it up instead cos I always held great bottom with it before. So just wondering if you have same set up (side by side ducers)?
Newbie

Posts: 4
Joined: Sun Feb 10, 2013 12:34 pm
What big cods said or can you put the tranny in a spot where the water is running a bit smoother off the transom?
I haven't got the lss as I'm waiting for the 3d structure scan when it comes out. I have got it next to the other trans though as it's the only spot I can fit it. I was thinking about moving the old one but that actually seems to be in the wrong spot its inline with a strake. But works great. The other spot would be lower closer to the motor but that seems to be the better spot for structure scan so want to leave that for down the track. I've lowered it a 2.5 mm just because that was the easiest option and could fix it from everything I've read. If it's not right I'll put the 4.5 degree shim in angling it further then try it slightly higher if it's not right. If it's not fixed by then I'll smash it with a hammer and run it of the old trans. I'll put some pics up to help explain but it doesn't really help unless you see in in the flesh re angles and depth. I could have put it on the port side though it's recommended pretty much were it is due to prob turbulandce. You'll see in the pic sim a bit limited by tie down strap, ballast plug and water pick up.
0634E-564E-4CB1-8D8C-533B49074ADB_zpsipqatbo5.jpg.html]
[/URL]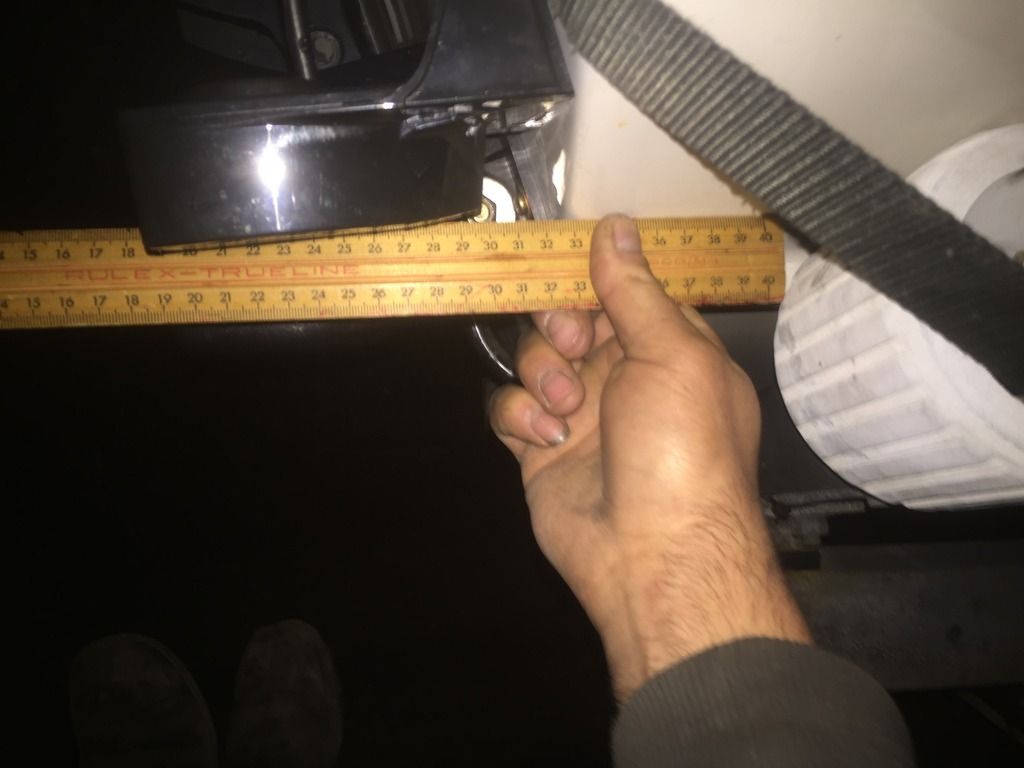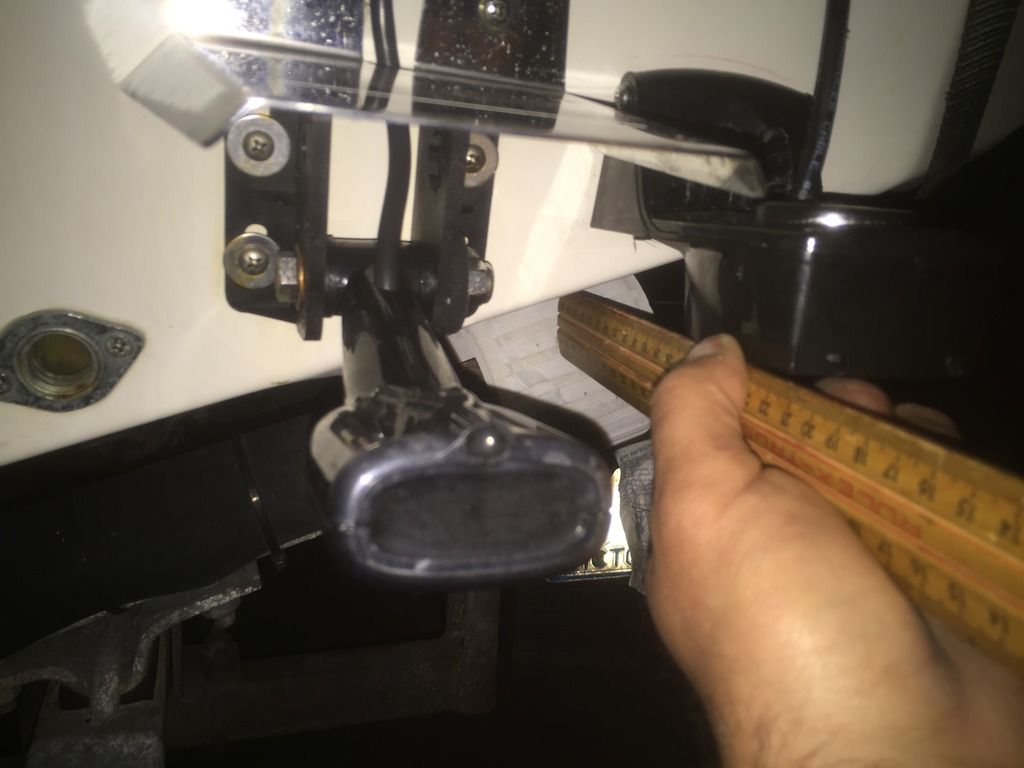 Do you mind sharing your HDS settings?

PM if you feel like it, i had a HDS9 touch (gen 2) with structure scan and still trying to get fish to show up with the archs simular to above.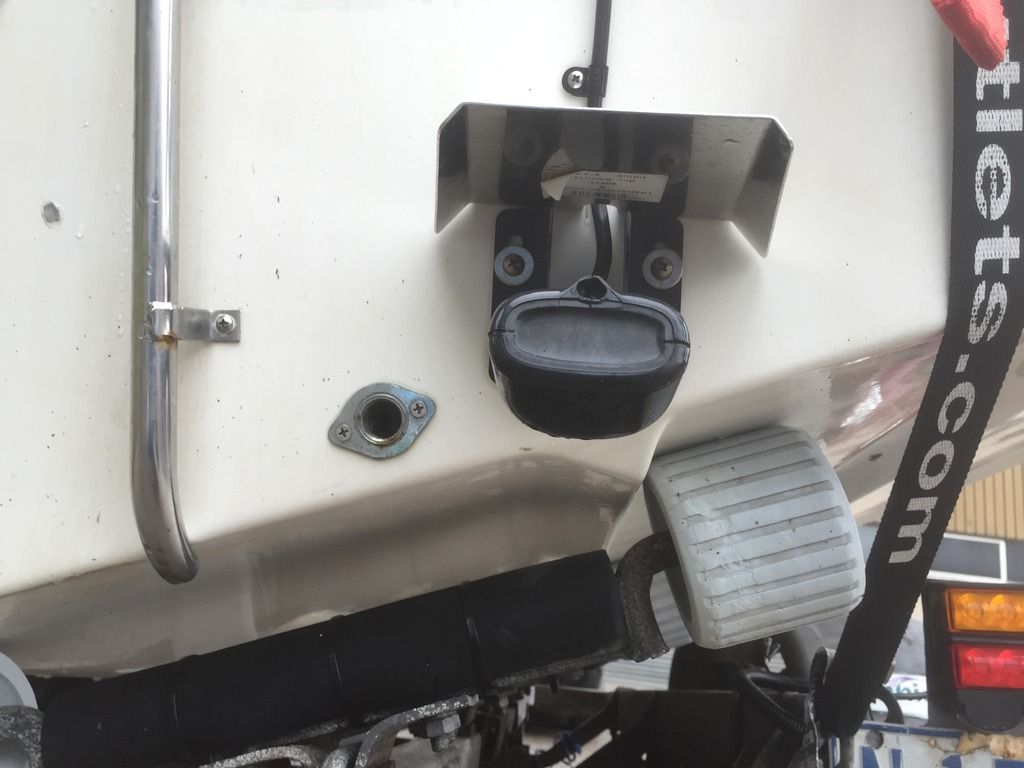 Anyone think that position looks correct? Looks wrong to me but works great at 30+ knots.
Ops disregard my post, somehow overlooked Jeff67 post.
Anyone think that position looks correct? Looks wrong to me but works great at 30+ knots.
Funny you say that fonc it is 100% the wrong spot but mine worked best in front of a strake as well. I put it there not knowing it was wrong still didnt work at speed but worked up to around 25knt. So I reserched and moved it to a so called better spot and it only works to around 15knt. Works perfect till im in a bit of chop. I gave up but starting to think about haveing another go.
Return to "Sounding Help / Setup"
Who is online
Users browsing this forum: No registered users and 1 guest