Connect with your social network account
Very nice John,we'll done!
I've spent half my life fishing... the rest I've wasted.
Nice fish mate!

I'm having a crack tomorz morning first thing, landbased!

Cheers

golfpro
Last Day ! Maybe with this weather today a few more might get into this one

Cheers
Mick
Fisho

Posts: 35
Joined: Sat Apr 09, 2011 3:34 pm
Got this red today in wp 5.13kgs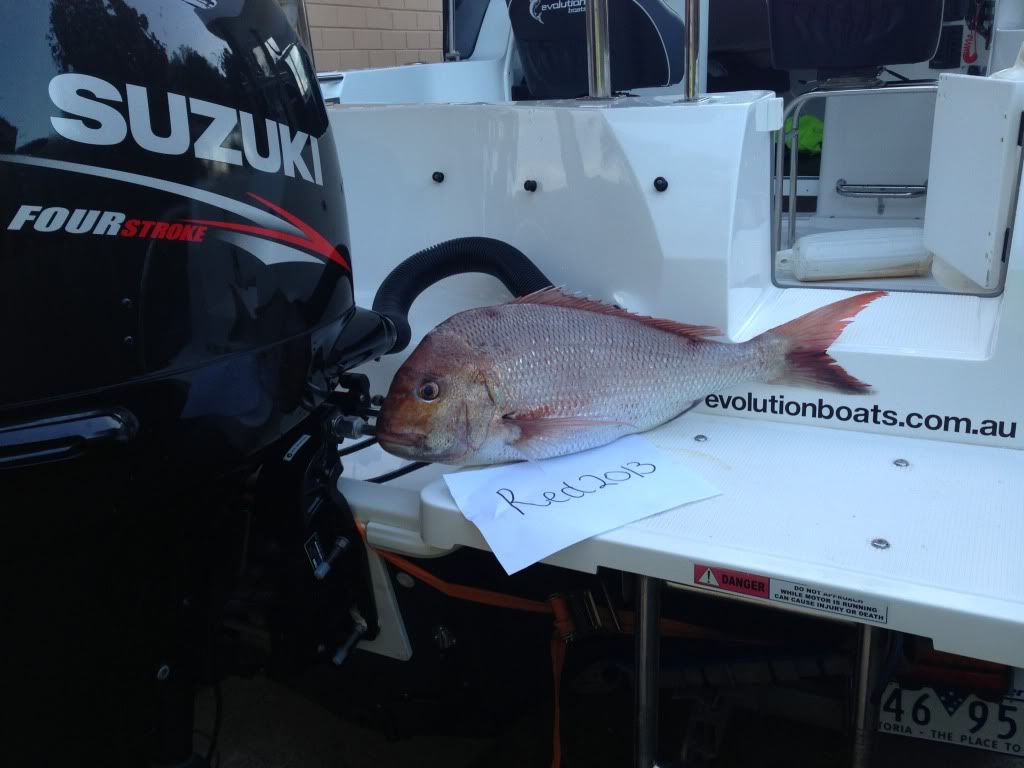 Nice work Aaron not sure if it is a winner yet
Cheers
Mick
Few nice fish caught lately, hanging to get out there again. Hopefully next weekend! Better enter this one.

and this from few weeks back though it doesn't have to code just the herald.
Okay so there has to be a winner is every comp and today Fonc get to take home the Big Red Snapper pack .. Many thanks to Compleat Angler Ringwood for handing over the watch
Fonc please message me your postage details ..
Cheers
Mick
congrates fonc,
nice fish, was worth the effort

colin
Posts: 0
Joined: Mon Dec 21, 2009 12:00 am
Location: Bayswater
Congrats Fonc, well done

Cheers
john
Nice work Fonc looking at that really makes me wanna get out tomorrow.

Well done.

Cheers Stu.
We'll done Fonc!
I've spent half my life fishing... the rest I've wasted.
Return to "Online Competitions"
Who is online
Users browsing this forum: No registered users and 2 guests