Connect with your social network account
Moderator: mrfisho
Decided to try some whiting rigs from Rigmaster.
Ordered some rigs and got delivered next day, super fast delivery.
Did some tests with 2 rods running Rigmaster whiting rigs and 2 rods running normal running sinker rigs.
The Rigmaster whiting rigs got smashed by whiting, Flathead.
The running sinker rigs did not do much at all.
The Rigmaster rigs are great as you only need to put a small bit of pippie on the hook, saving heaps on bait, (especially with the price of pippies now).
Had to order a heap of rigs for my mates and i got to order more shortly.
I definately recommend anyone to try these rigs.
Only drawback is the rigs aren't made with circle hooks.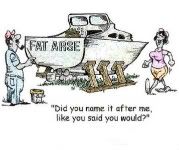 I always take life with a grain of salt. Plus a slice of lemon and a shot of Tequila.
Yeah I use them too, they are very convenient too, unwrap, hook em on and add a sinker....I rate all of Rigmasters gear. There may be a reason he doesn't use circles on his hairy back whiting rigs??
Posts: 0
Joined: Sun Jun 29, 2008 12:00 am
which colour did you find most effective? looking at buying a few packs tomorrow.
been using the whiting single paternoster rigs alot lately on the whiting, found it didnt matter what color it was, the fish love them.
I found the bloodworm worked well and my mate said the pippie colour was the best, seems they all work great.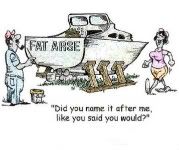 I always take life with a grain of salt. Plus a slice of lemon and a shot of Tequila.
The whiting circle hook question.. To get a quality rig made and be able to sell it at around $1.40 each (12-Packs $16.50) we had to purchase a huge quantity of hooks, like everything the larger the quantity the lower the price per piece. Because we sell Aust Wide and Internationally the most commonly used hooks for Whiting is the sacred #6 long shark. I do get this questions asked alot but only by Vics. Still can't answer if or when since we have a good stock pile left of them. I will speak to the boss and see if I can't do a range for Vics. I might call it... "lazy vics whiting fishing with their rods in the holder"
I have almost blown this year budget already on a new range of Squid Jig due in later this month and the new range of Pen0trate Triple-X Hooks due in end of this weeks. I just tracked the Hooks coming via air freight they departed
Fukuoka
Airport in Japan this arvo...Not sure what
oka
did so wrong???
But seriously it's on the drawing board there is also a vicious rumor that the Hairy Hook range may go down the same path.
am soo convinced just bought 2 lots!!!!!!!!! look the goods
The snapper ones certainly work as well.

Yobs
Don't think you'll have any dramas selling the squid jigs, I'll be all over them!! Your ones have out done the name brands for me so far, at a 3rd of the price!!! and from what you've said these ones will be a step up from the last batch!
Yep the whiting rigs work a treat (Bloodworm) as do the snapper rigs.
No complaints on them at all
Cheers - Roger
Who is online
Users browsing this forum: No registered users and 1 guest